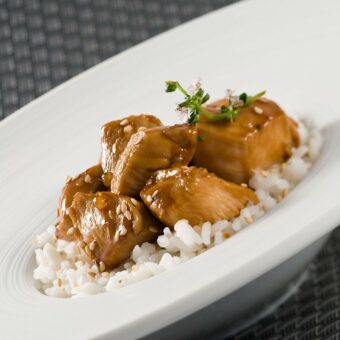 Frozen Chicken teriyaki with rice
Pieces of chicken breast cooked in teriyaki sauce and served with Japanese rice with sesame seeds.
Product served in 250g two-compartment containers.
Ingredients:
Cooked Japanese rice with vineger, chicken meat, teriyaki sauce, sesame seeds, modified tapioca starch, salt.
Cooking instructions:
Microwave: 5 minutes at 900w.
Frying pan: 15 minutes.
Product made in Thailand.